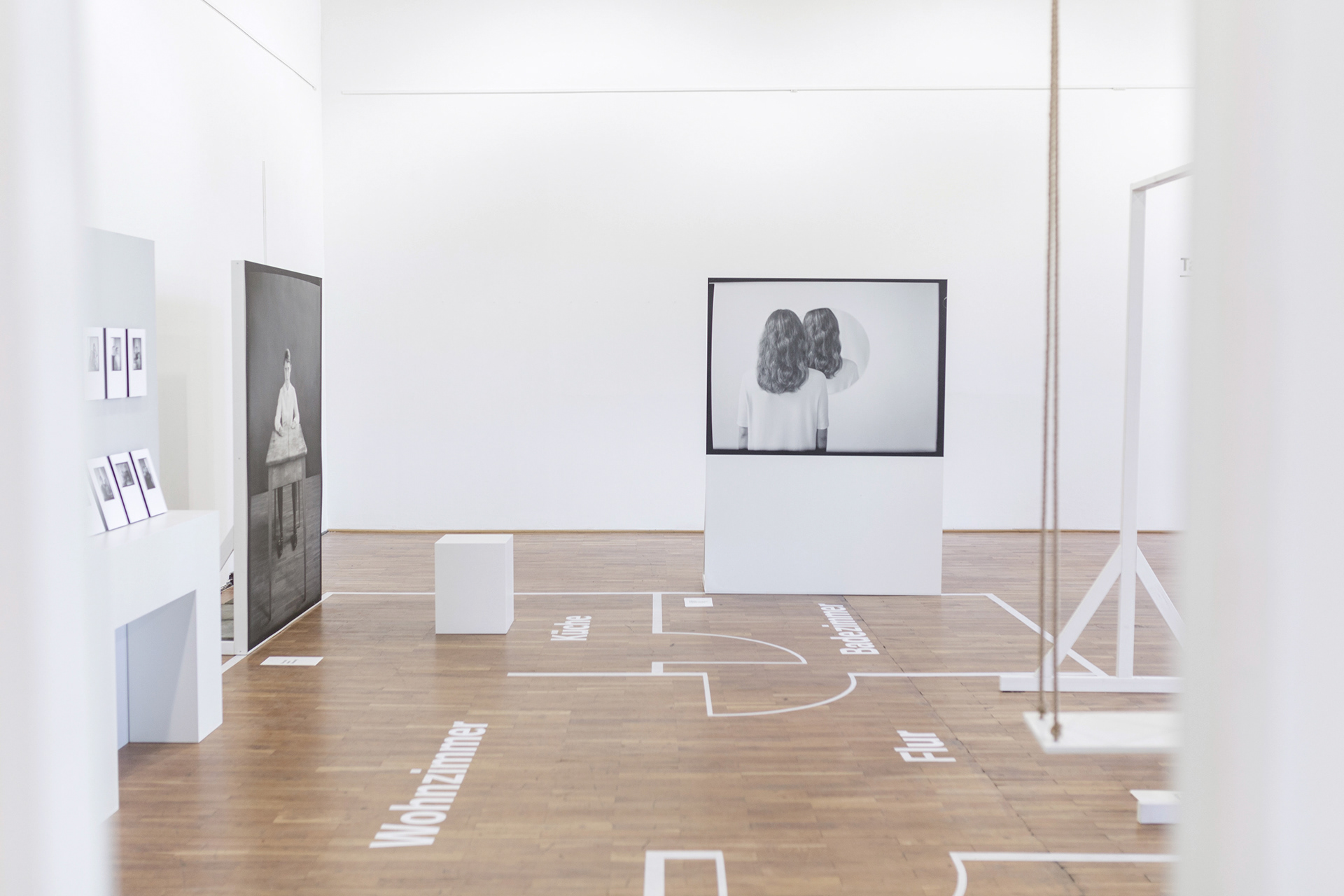 Is Family still what it never was?
Publication and Installation
Based on the observation that the concepts of the heteronormative nuclear family and photography were invented at the same time and had considerable influence on each other, the two developments were investigated both theoretically and photographically. Out of this examination, the installation and publication »Is family still what it never was?« were created.
The floor plan of a conventional apartment serves as a guidance system in the book. Every chapter is represented by a room—hall, living room, kitchen, bathroom, children's room, bedroom. In the case of the installation, the floor plan is staged spatially. The recipients are invited to walk through the rooms that are sketched on the floor. In either case—the installation and the publication—the layout symbolizes how much society is shaped by the traditional family image of »father, mother, child«.
The tour through the individual rooms—experienced on foot as well as page-turning —is accompanied by critical, thoughtful questions and associative photographs. The recipient is encouraged to think about the traditional family image, to check the assignments of role models within this constellation, and to perceive »family« in all possible forms. 
​​​​​​​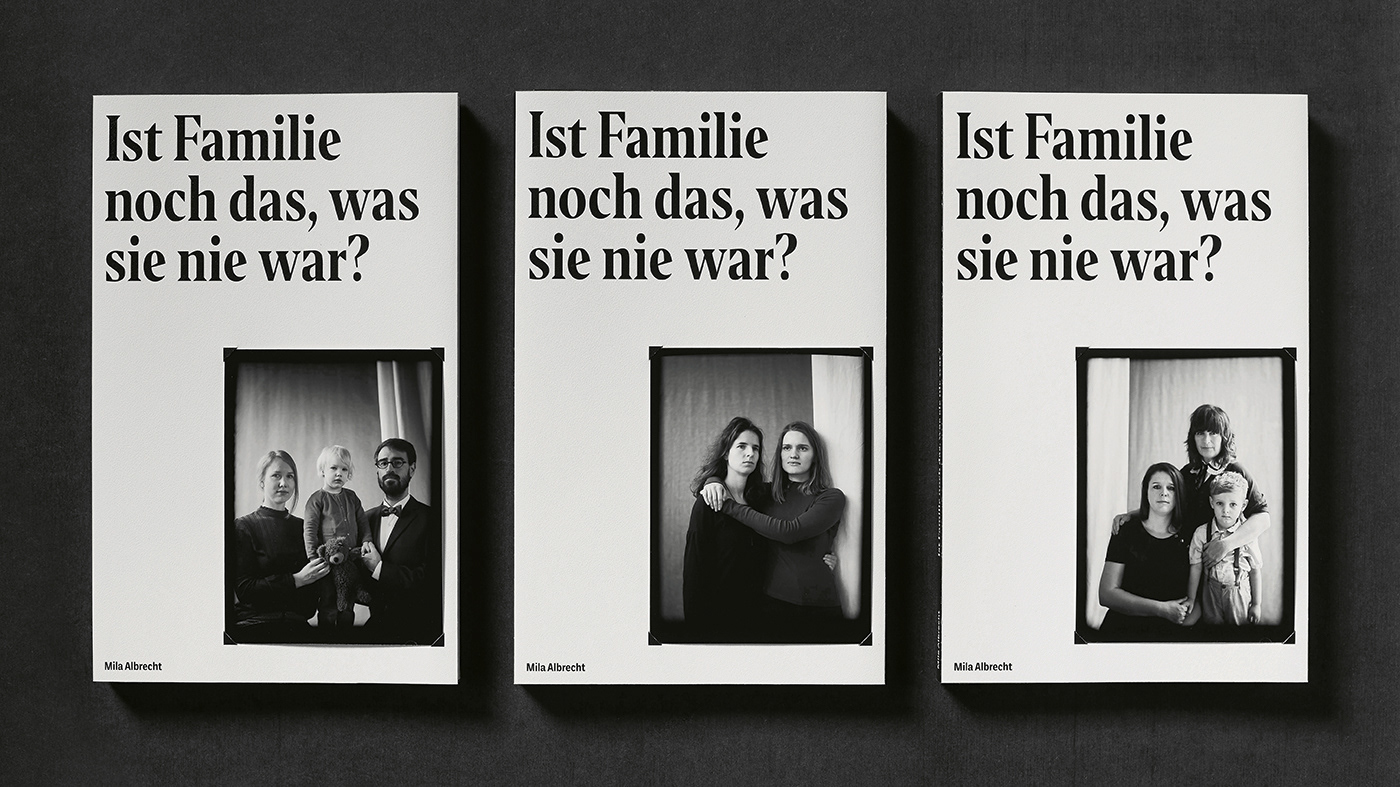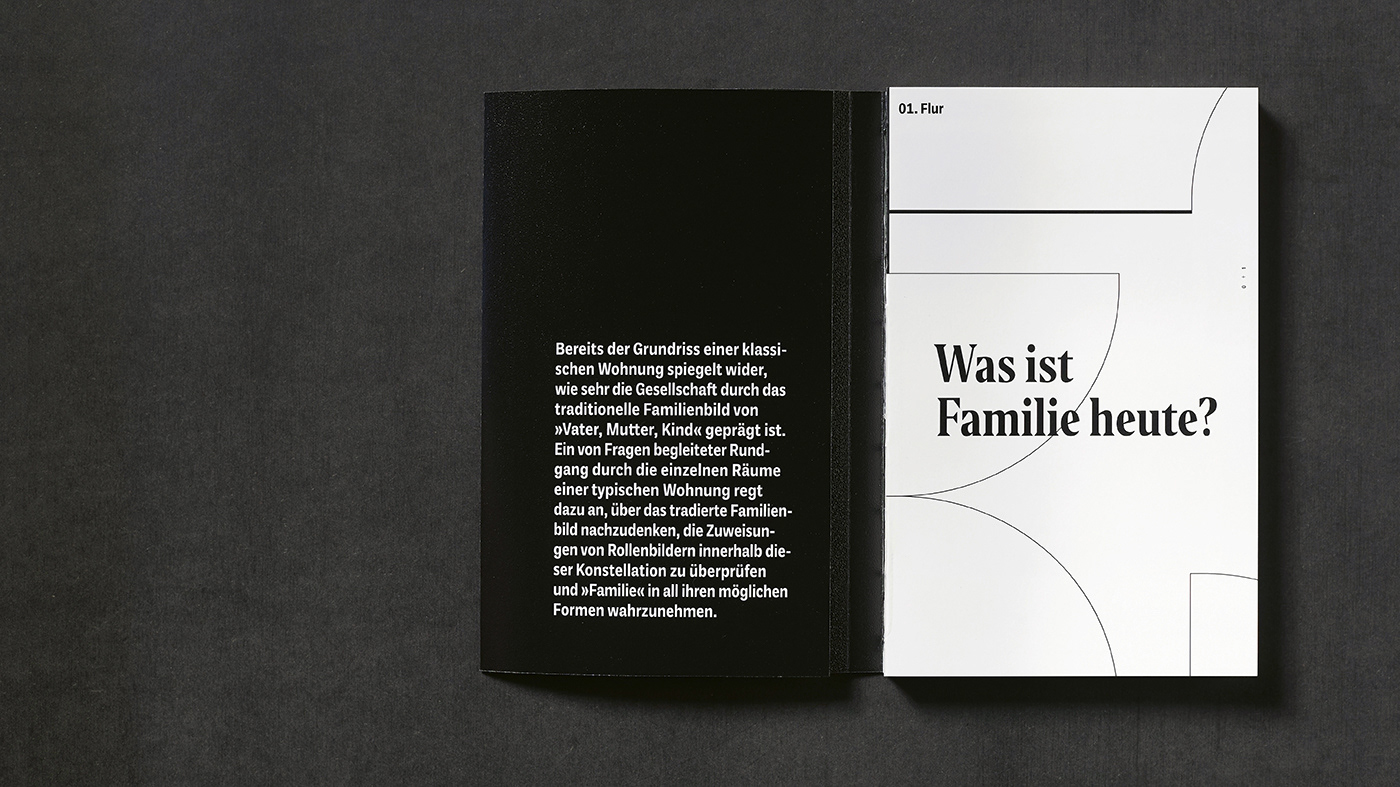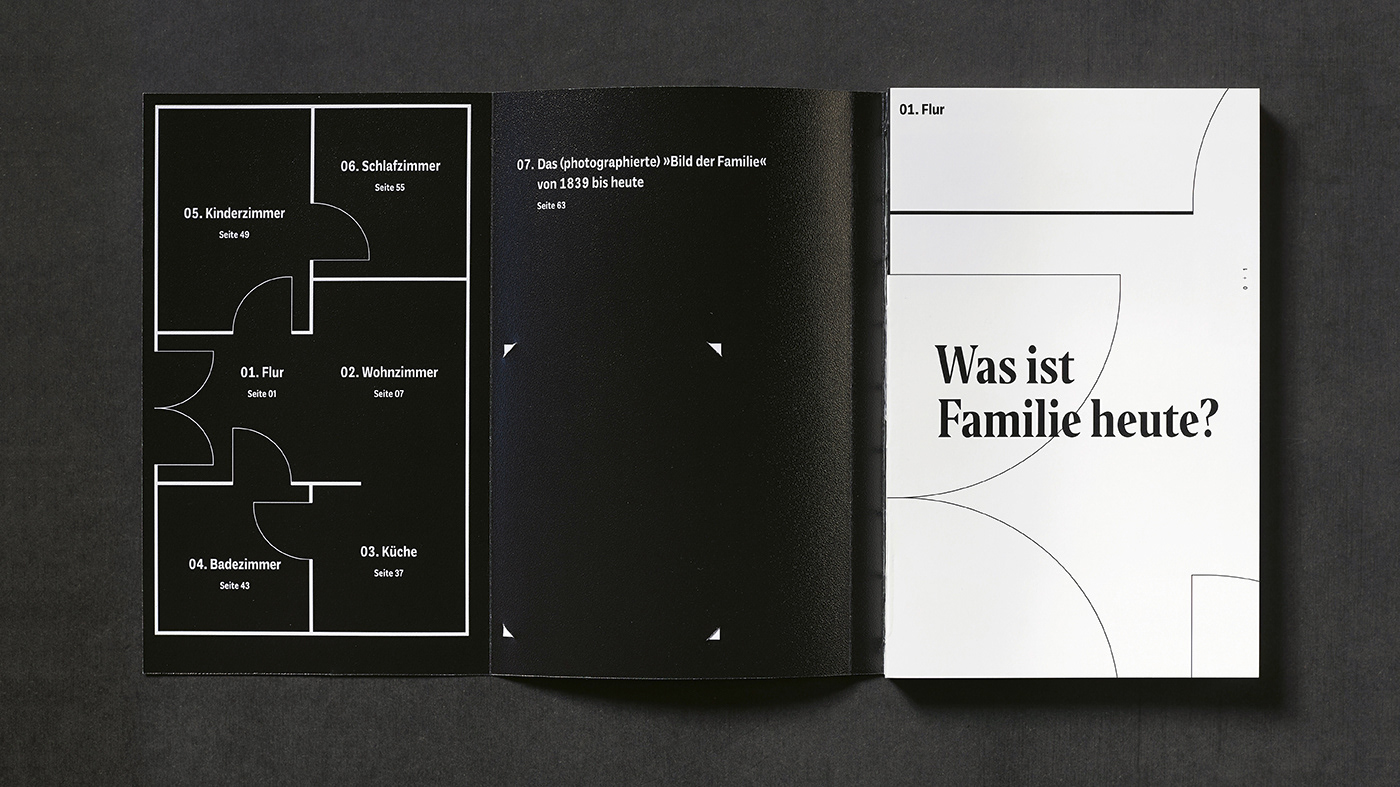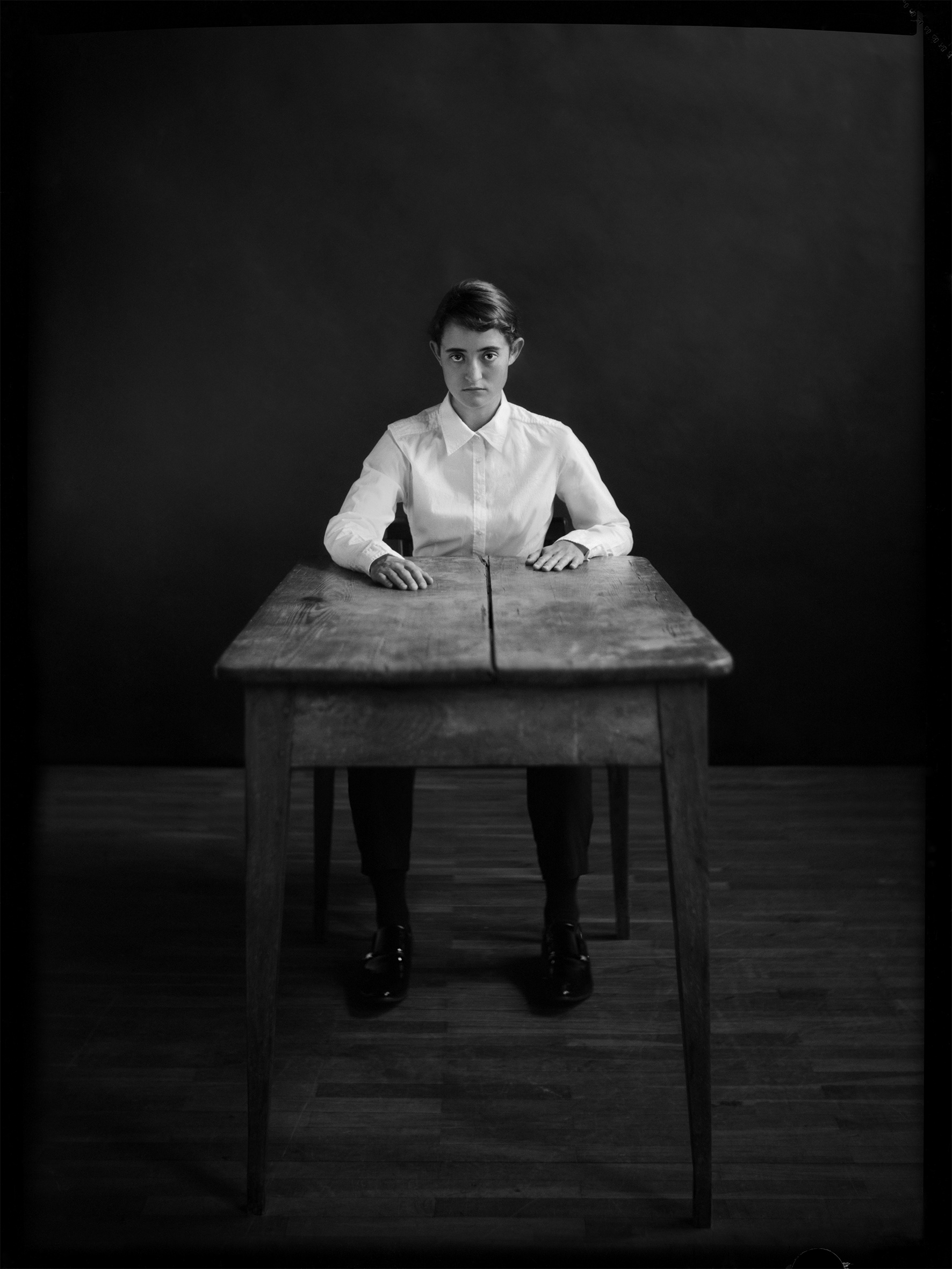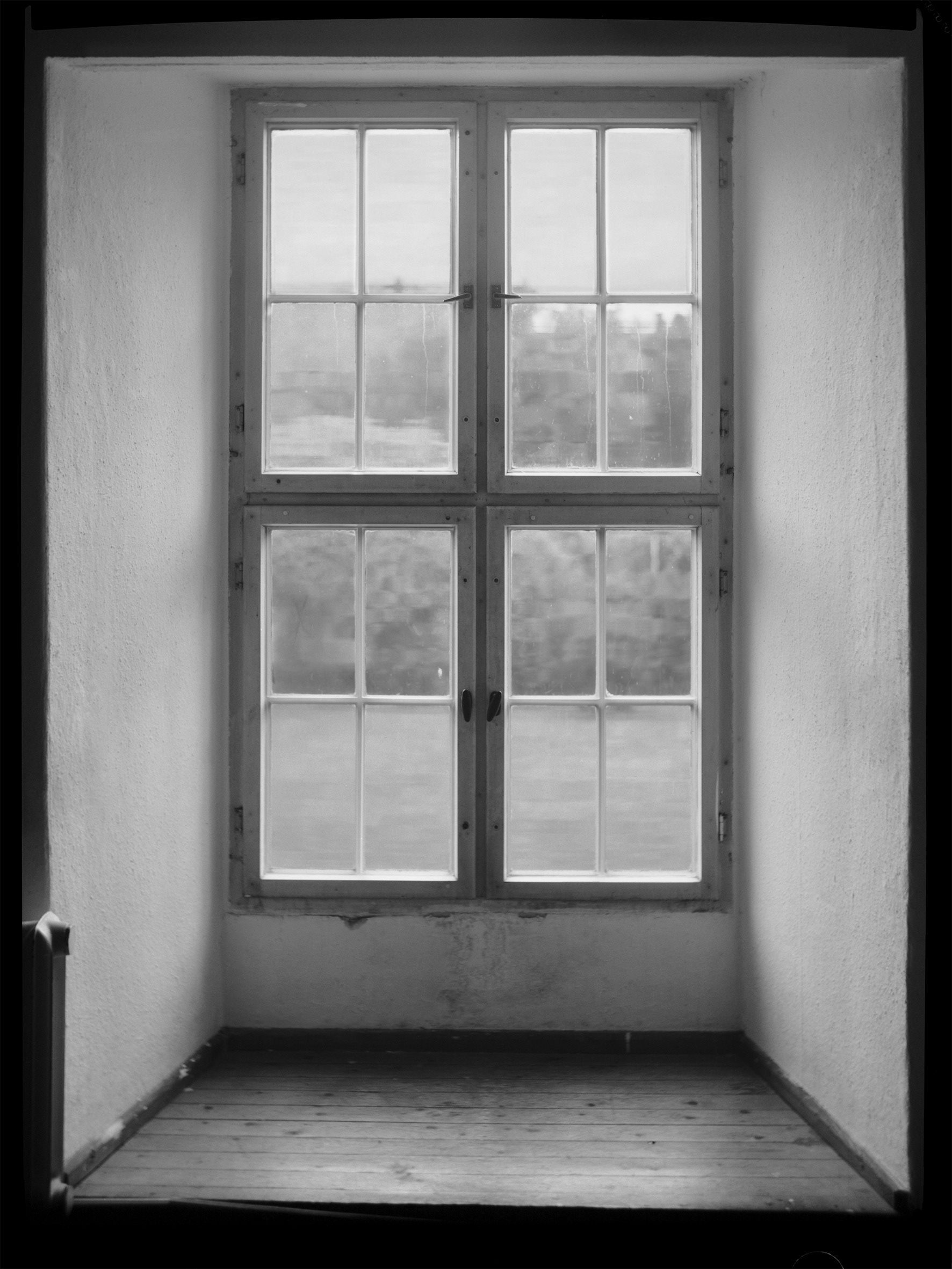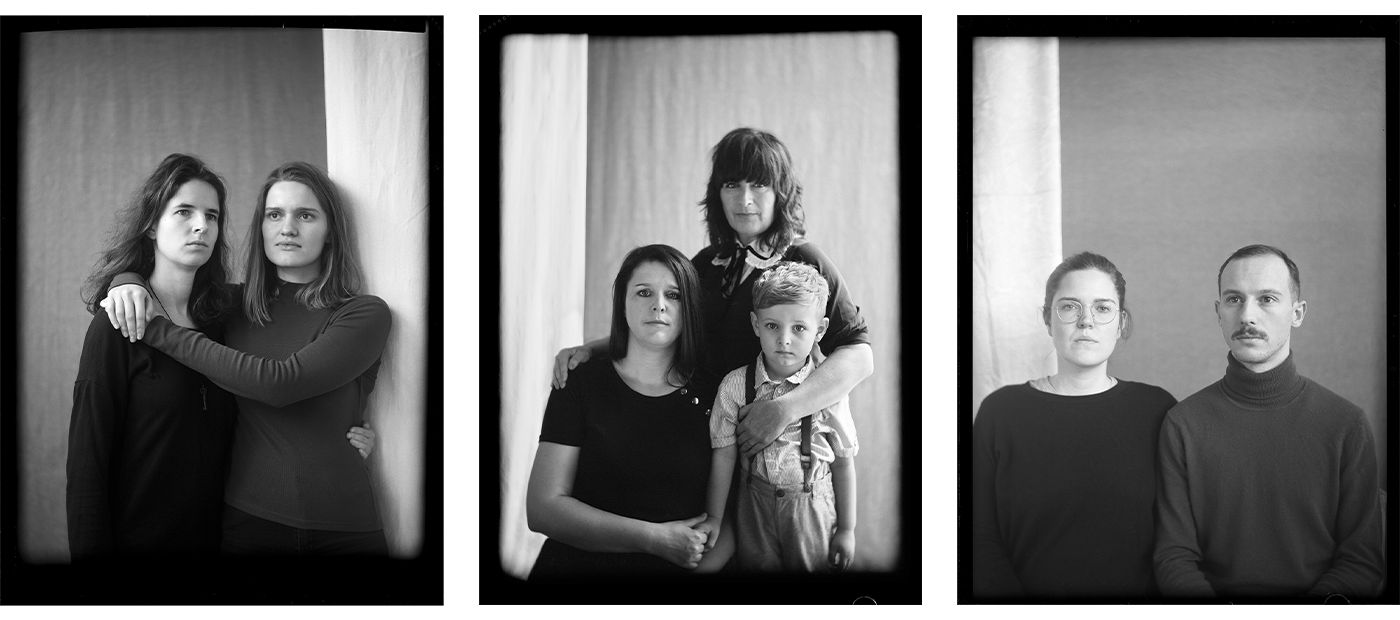 The family portraits that were taken in the course of this project are both technically and aesthetically related to historical photographs. The time in which the series was photographed cannot be determined immediately by the viewer. It is supposed to highlight the absurdity that progress is welcome and used in almost every field—especially in photographic technology. In terms of family, however, a conservative image stubbornly persists.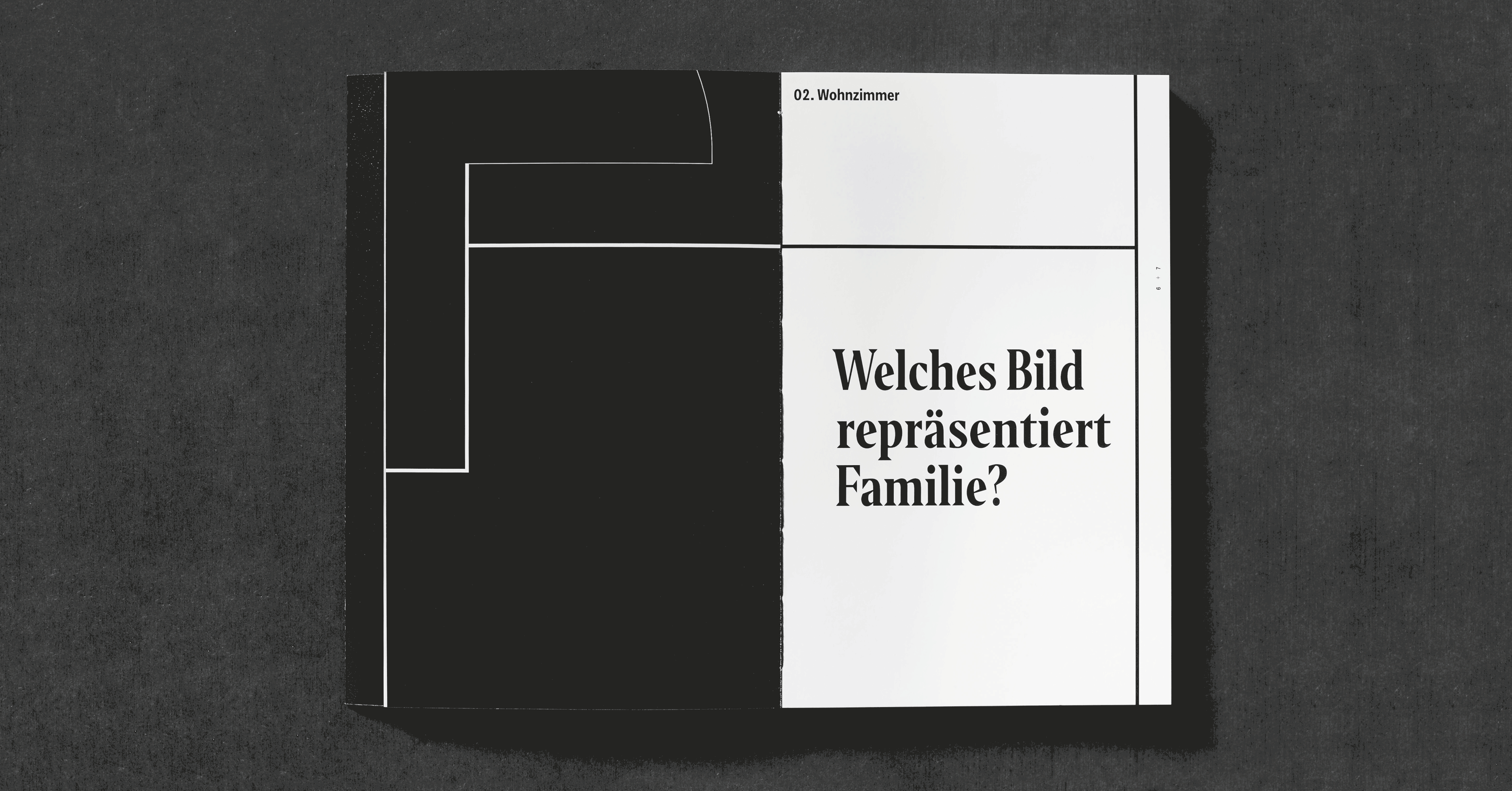 The theoretical essay on the topic, which builds one part of the book, describes the socially accepted »picture of the family« in Germany in correlation with the development of the photographic family portrait. It examines the question of how these two developments influenced each other. This question is particularly interesting because of the temporal overlap between the origin of the nuclear family and that of photography in the 19th century. The formative influence of both phenomena makes the investigation exceptionally relevant.
​​​​​​​
In terms of design, the rigidity of the »father-mother-child« ideal image was worked out by various means. The headlines are adapted and pushed into a box. A tangible, meticulously kept grid makes even the ragged right text fit.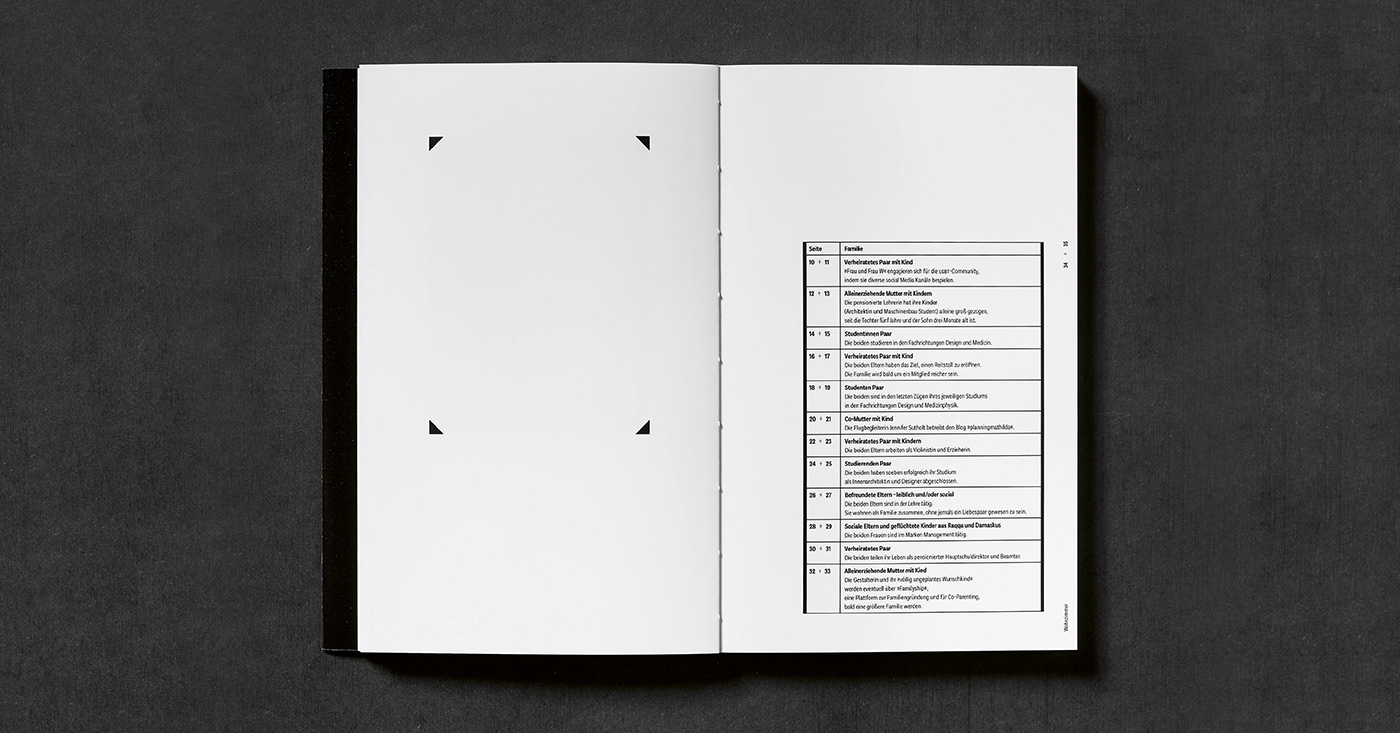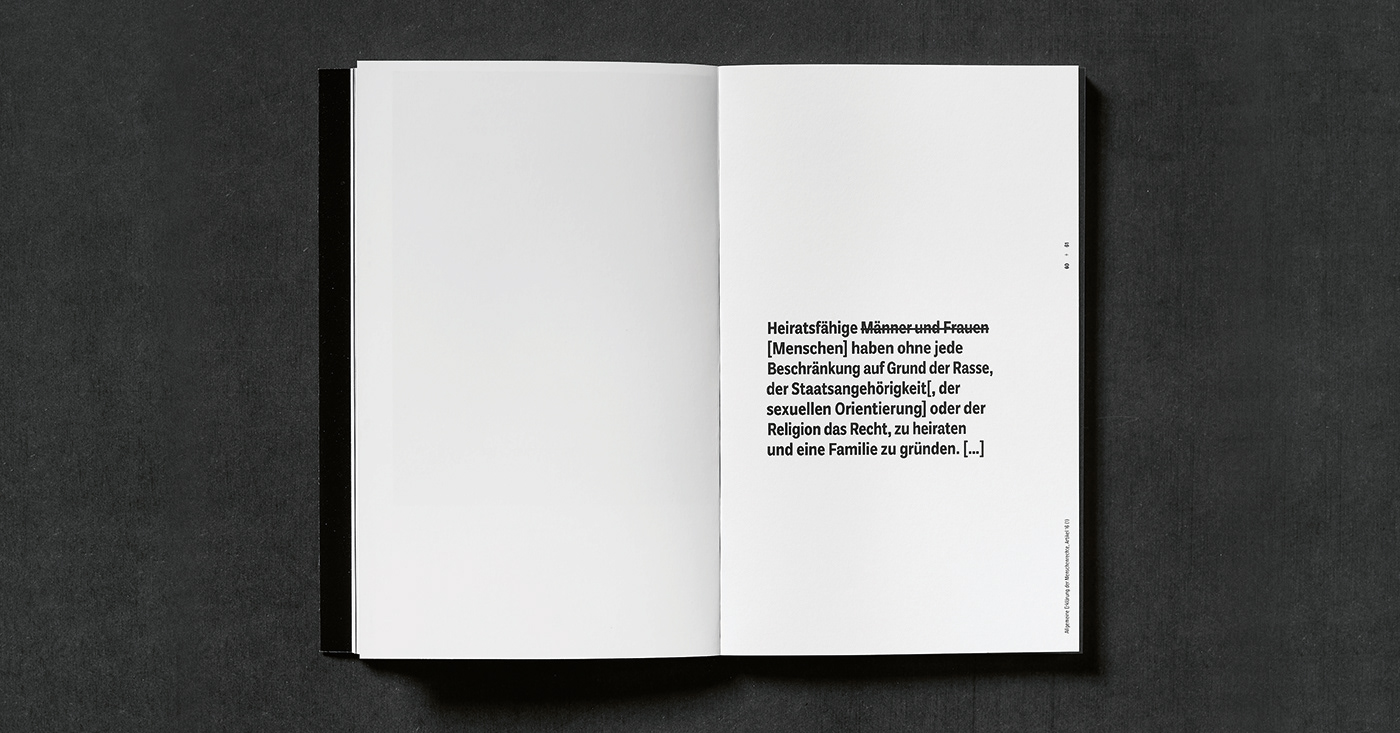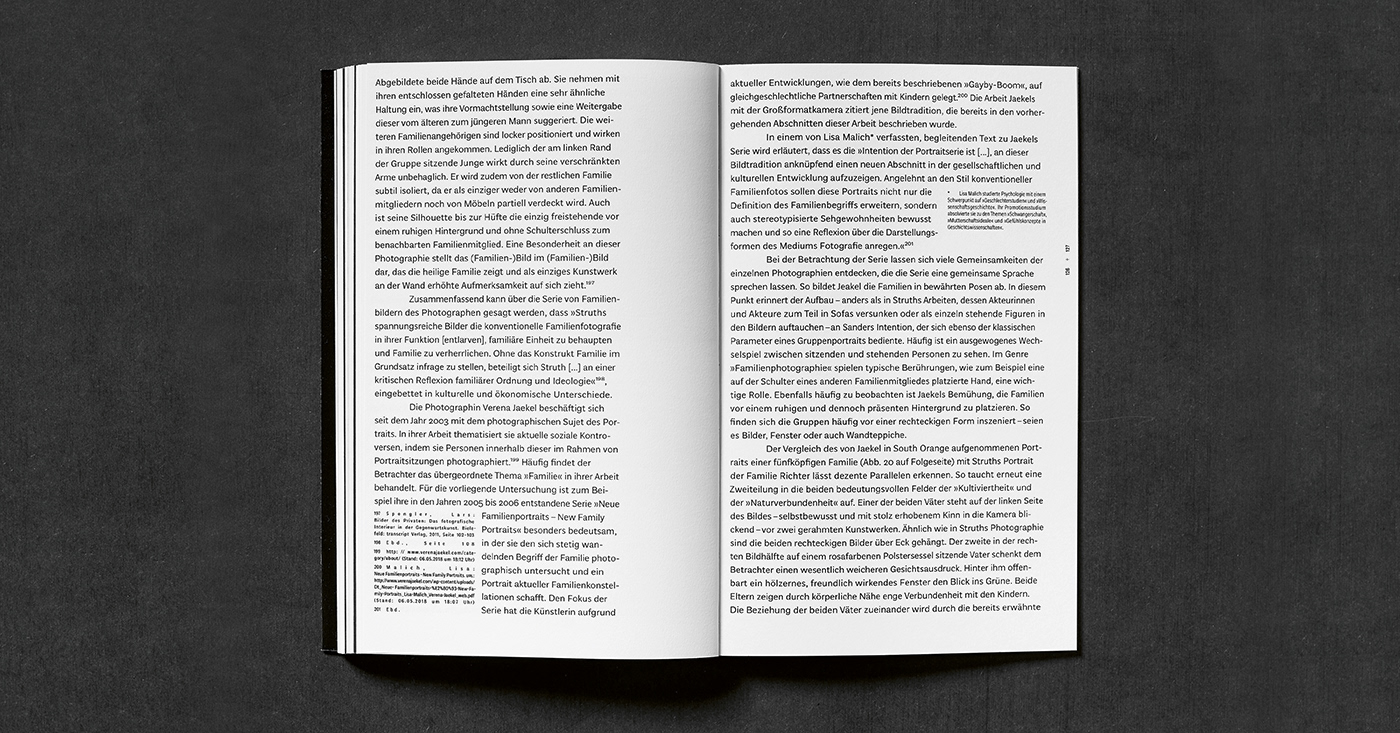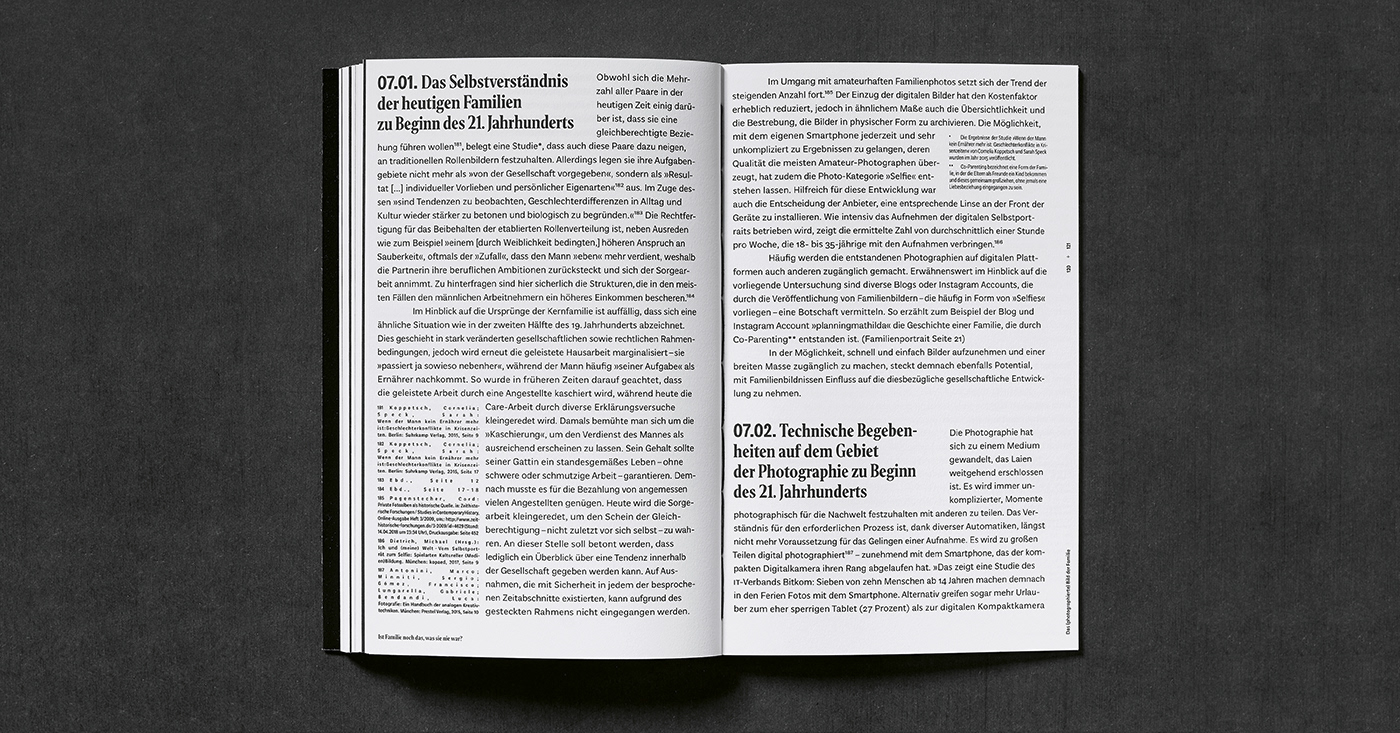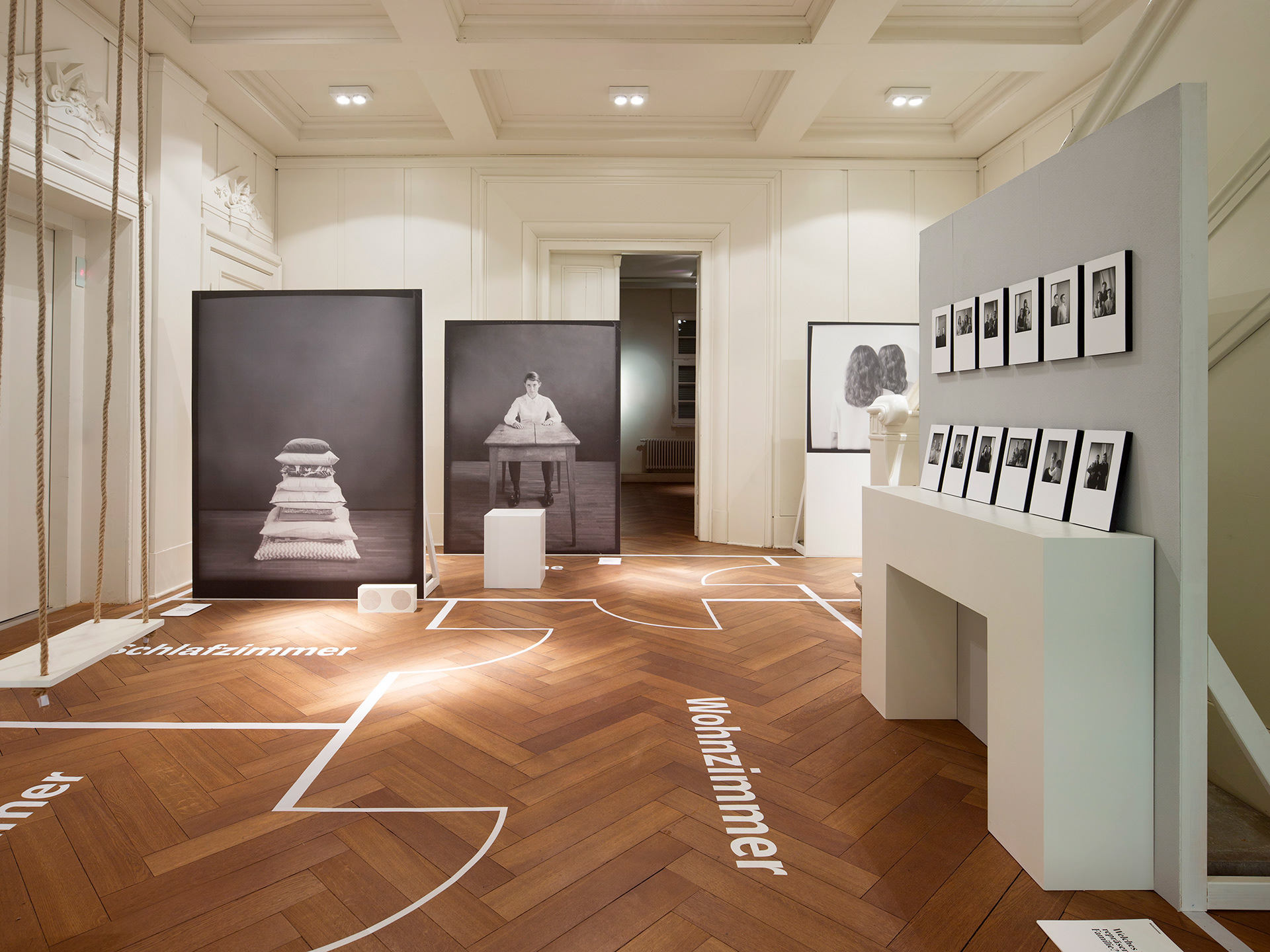 Exhibition October 2020, FAHRBEREITSCHAFT Berlin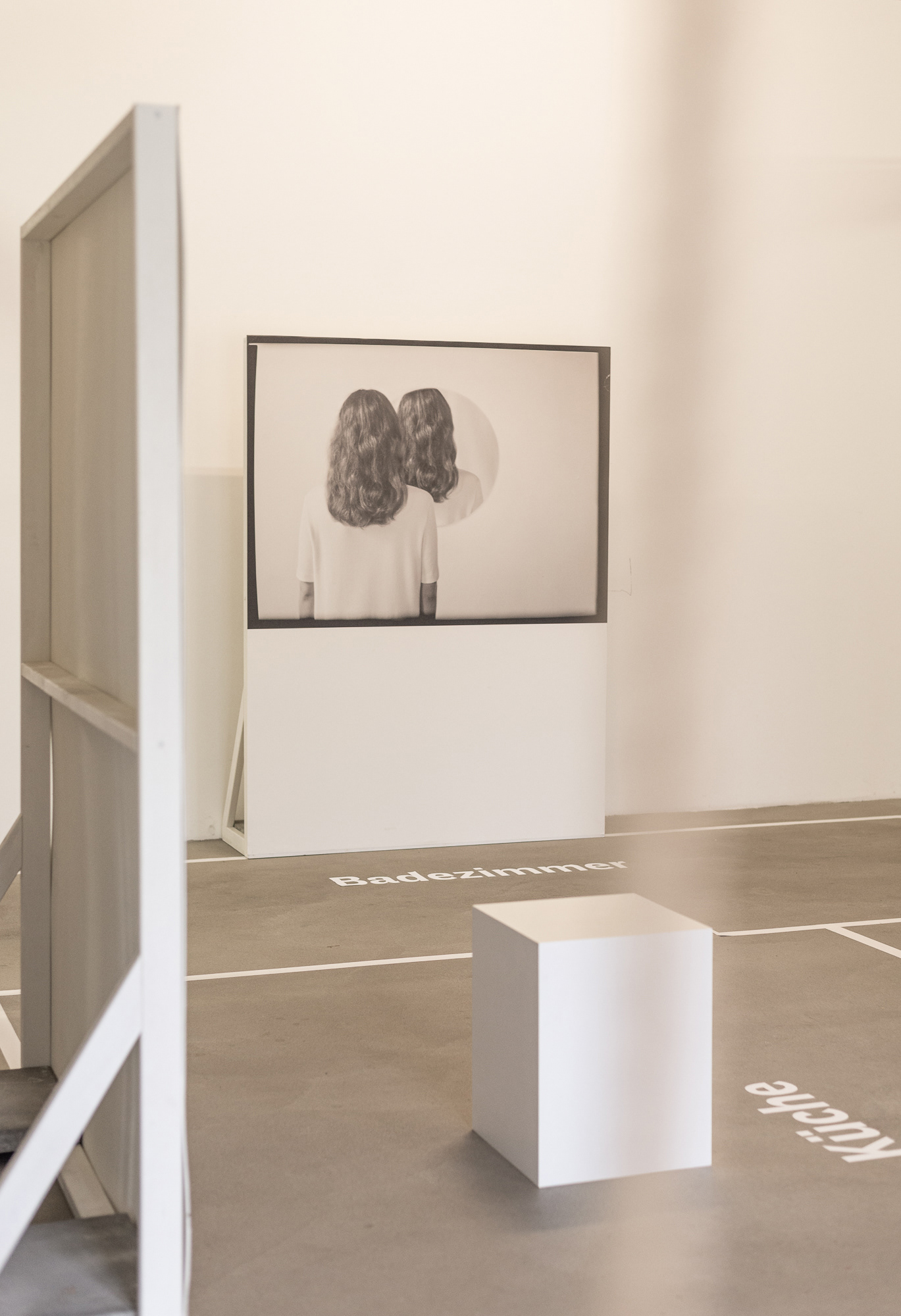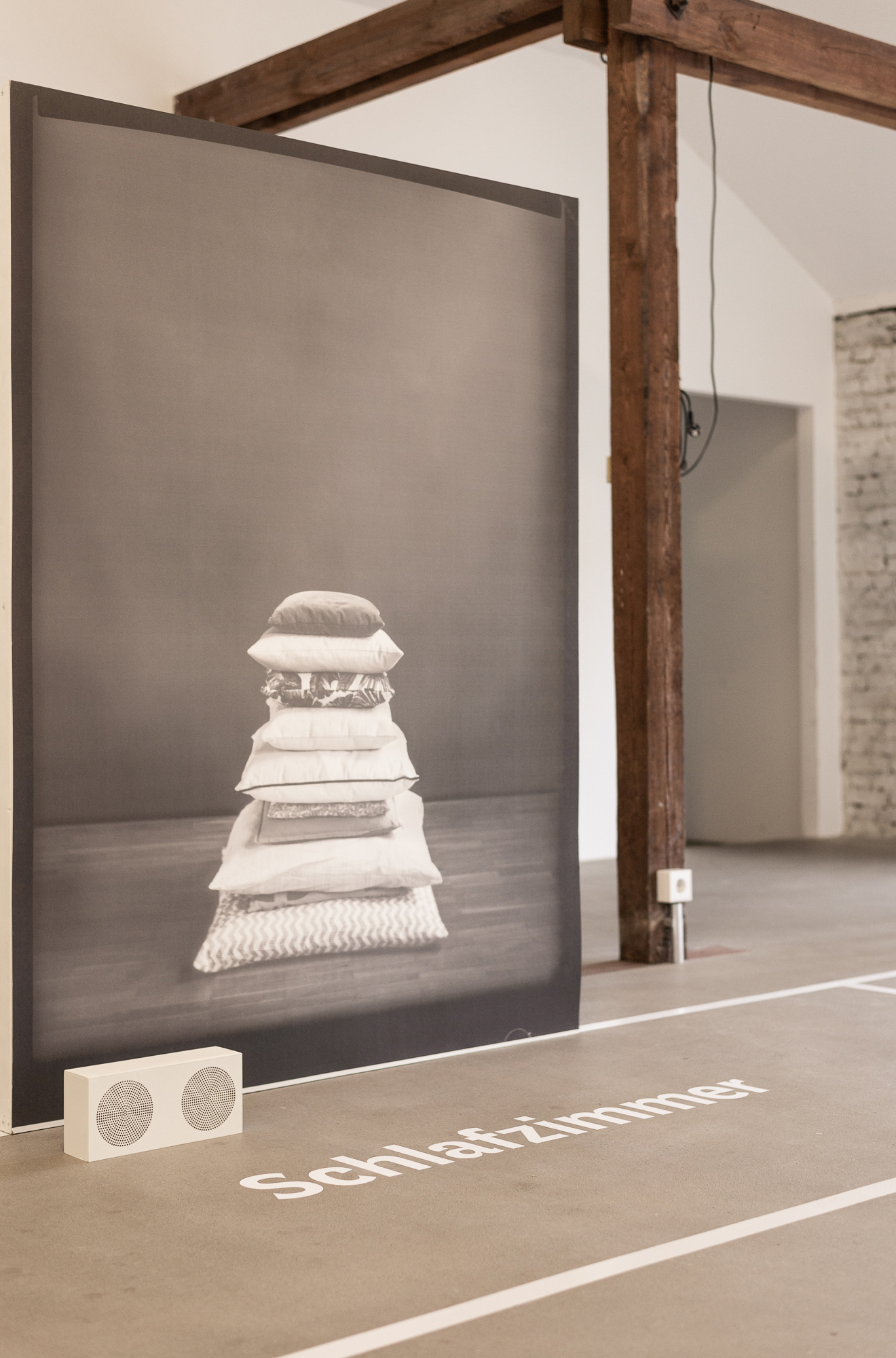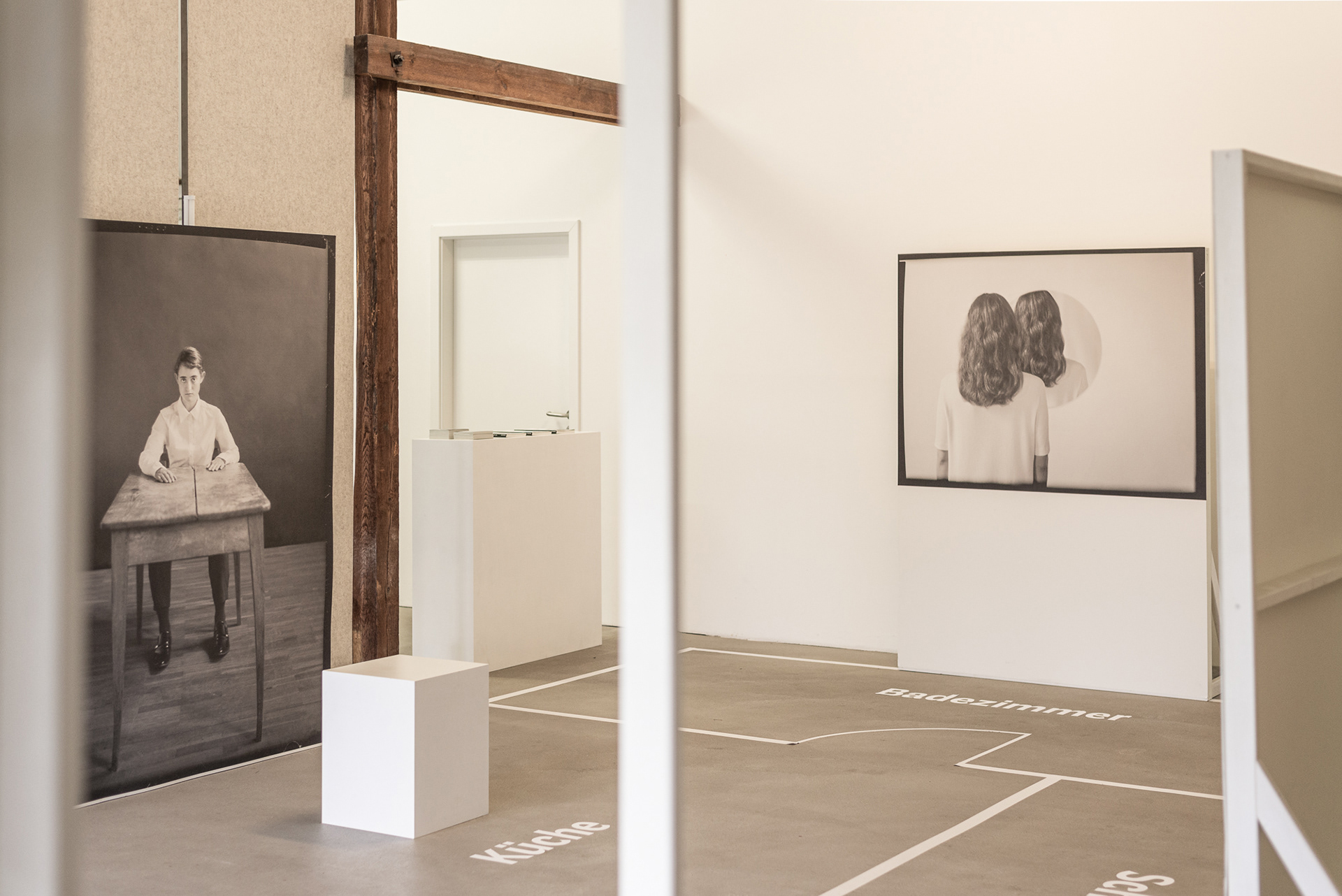 The project was awarded with an ADC Junior Award, Silver 
and the GiebichenStein Designpreis 2018 for Best Communication.