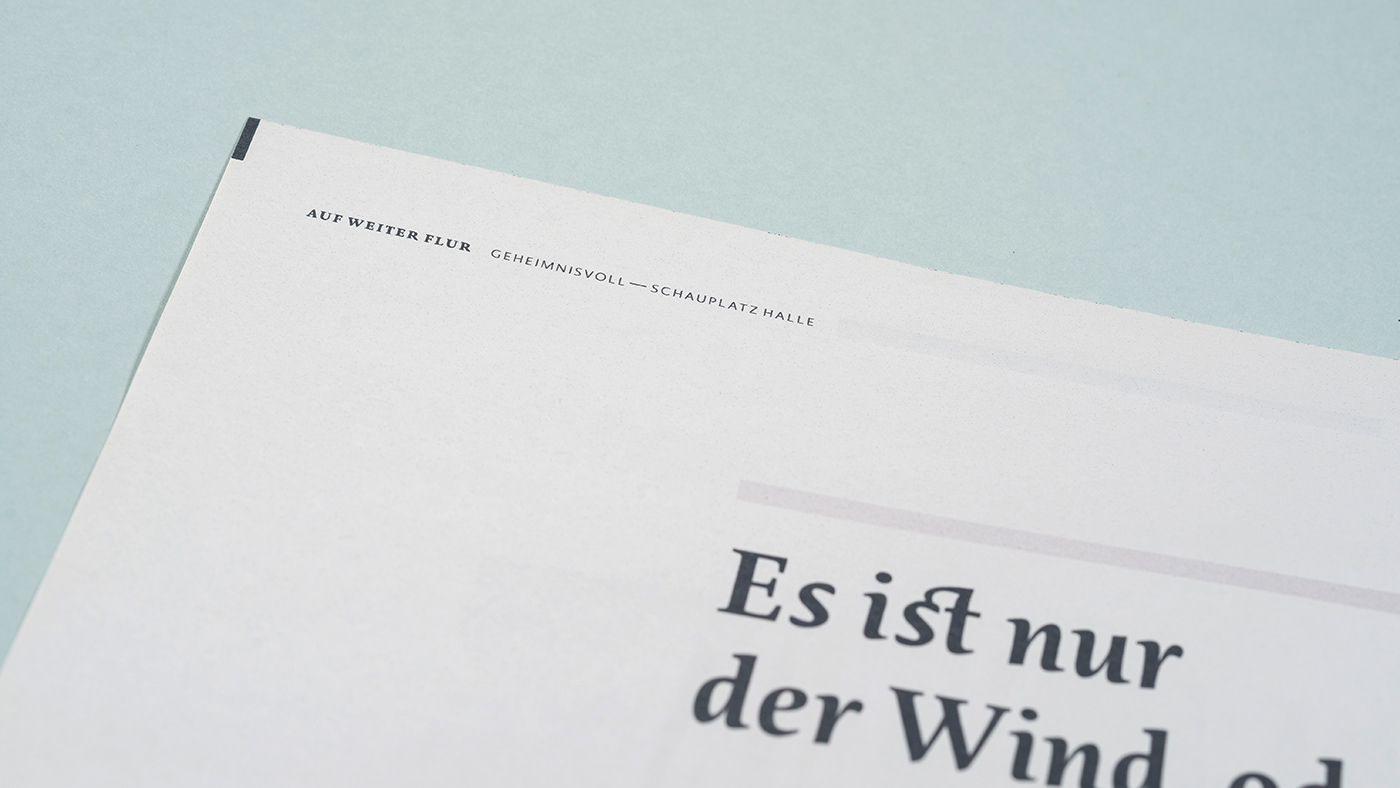 Publication and Installation
A collaboration with Marcel Bohr. Installation and publication deal with the venue Halle an der Saale. As the city is dominated by vacancy, a variety of abandoned buildings were visited. The aim was to interact and work with these spaces.
The connecting element of all places was wind. There was a rushing, creaking, and whispering in all of the buildings, that made you feel like you were not alone.
The intervention was intended to visualize the otherwise only acoustically or haptically perceptible wind. For this purpose, the medium newspaper was chosen, a dated medium that tells current stories from a particular time. The resulting publication describes all the impressions of the project.